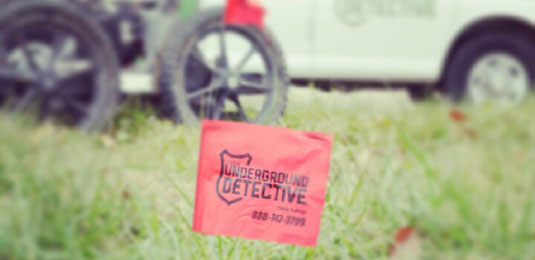 Underground Detection Services
Call before you dig 811 doesn't locate everything. Make The Underground Detective your second call for all of your private onsite utilities. 
Utilizing the most advanced technology in the field, we strive to provide contractors, excavators, drillers, surveyors, engineer site planners, and/or homeowners with the best possible knowledge of all underground utilities. This will help avoid any potential hazards and/or assist in proper site utility planning or excavation. Our goal is to help people save time, money, and valuable resources, while providing state-of-the-art utility locating, utility mapping, vacuum excavation, and pipe inspections. Our customer service, employee training, and years of experience make us the leaders in private underground information.
The Underground Detective not only uses electromagnetic locating equipment, but includes ground penetrating radar and locating sondes on every job. We are focuses to do quality work, NOT quantity. The Underground Detective has experience in working on subsurface utility locating projects such as:
Government Projects
Street Projects
Petroleum Industry
Large Construction Projects
Environmental Remediation