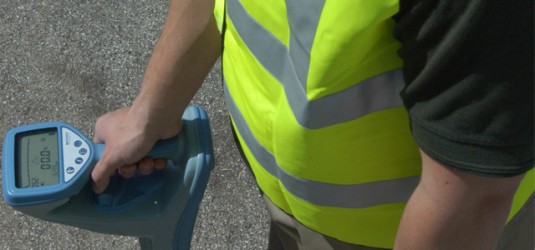 Underground Utility Locating
The Underground Detective locates private utilities using state-of-the-art equipment for all pre-excavation and site planning needs. The state one-call (811) only marks public utilities, those which are before the service meter. Any utility beyond the service meter is usually considered private, which will require a second call to The Underground Detective.
Some examples of private utilities not located by the State One-Call:
Residential
Gas line to a heated swimming pool
Electric to a detached garage/barn
Sanitary or storm sewers
Commercial
Parking lot lighting
Fire & domestic water mains
Any building to building utility
Utility Locating Services by The Underground Detective
Utility locating is a two-step process. The Underground Detective not only uses electromagnetic locating equipment, but also uses ground penetrating radar, and locating sondes to properly locate underground utilities. All of our technicians are extensively trained on a program based on the Staking University and focused to do quality work, NOT quantity. We strive to save people time, money, and valuable resources. The Underground Detective has experience in working on sites such as:
Residential
Government
Petroleum/Gas Station
Industrial
The Underground Detective's goal is to identify both the type and location of underground utilities in order to prevent damage to them and the surrounding environment as well as protect you and your workers on the projected job site. The risk of not utilizing state one-call (811) and/or a private utility locating company can put you at risk for utility damage, injury, and even death. Don't take the risk! Call 811 and then Request a Quote Today!