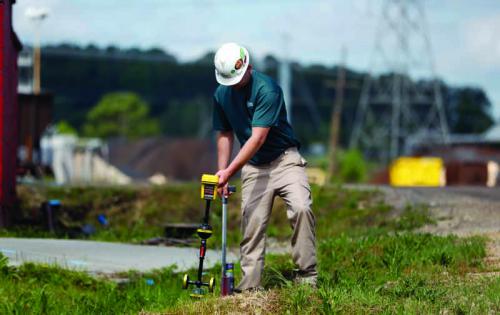 Below is an excerpt taken from Cleaner Magazine's "Locating Firm Finds Opportunities for Growth" that talks about our business modules and a brief history.
The approach has been profitable for The Underground Detective. The company has grown from a small operation servicing primarily residential customers in only Cincinnati to its current status with four other locations in the country, 20 employees, and mostly commercial clientele.
It's fitting that this has been the recipe for success because The Underground Detective began as an attempt to provide a higher level of service — just in a different business arena. The company was officially founded in 1992, but began years earlier as a side business for a Cincinnati plumbing company.
"My dad was a plumber by trade and was working for one of his good friends who owned a plumbing company," Harris says. "They would run into problems when cleaning sewers. If they knew it was broken somewhere, they couldn't figure out exactly where to dig. So they found a sonde that you could tape onto the end of a sewer auger, and then locate the break above ground."
Eventually other area plumbers got word and brought in the two men when they needed some underground locating assistance on their own jobs.
"The problem was they would show up in their plumbing van and one plumber working for another didn't look good, so they eventually got an unmarked van to use for the locating jobs," Harris says.
Eventually there was enough work to allow the locating to be separated as its own business venture.
"They just kept getting more and more fellow plumbers calling," Harris says. "The attitude started as, 'We'll just run these locating jobs at the end of the day,' but when they realized they had enough business, that's what my dad started doing full time."
Harris joined the company in 1997. At the time, The Underground Detective was still small (three employees) and rarely worked outside of Cincinnati.
"We were primarily residential, but started looking at offering services commercially and just broadening the scope of our work. That's why I came on, to help continue to grow and expand the services and see where we could take them."
About 90 percent of The Underground Detective's business today is with commercial customers. The company has satellite offices in Toledo, Ohio, Knoxville, Tennessee, Philadelphia and Chicago, in addition to the home office in Cincinnati.
Business shift
The shift from residential to commercial customers has been a natural part of the company's growth.
"Over the years, the price has come down on inspection cameras and plumbers are able to get a hold of those a little easier. Instead of just a handful of plumbers having a camera, now pretty much all of them do. So that work kind of went away, but we've picked up other aspects of the job," Harris says.
The environmental side of locating work is one area in particular that has seen a lot of growth for the company. Locating underground storage tanks prior to a property sale or mapping the site of a gas station where soil testing is required before any belowground work can occur are some of the types of jobs the company is tasked with. That's where the emphasis on quality training — both in safety and job execution — proves to be particularly important.
"We take our safety training pretty seriously," Harris says. "Our guys are out in industrial areas and need to be safe while doing their work. There are a lot of annual trainings we continually do, and we also do quarterly audits to check up on them safety wise. And then there are internal audits just to make sure employees are performing their job functions well."
Ultimately, customers are not able to perform their work safely if The Underground Detective doesn't do its work properly and locate everything belowground, he says.
"Safety is what we preach to our employees, so we want to make sure our customers are safe as well."
That means doing a thorough job, utilizing both long-standing locating methods as well as taking advantage of ever-improving technology. Technicians begin by doing a walk-through of a site and observing any clearly visible above-ground signs of where utilities may be located, such as valves and manholes.
"We'll do your standard utility locate and find everything we can. Then, before we're done, we do some scanning with ground-penetrating radar (GPR) and electromagnetic equipment just to make sure we're not missing anything," Harris says.
To read the full article, click here!
Summary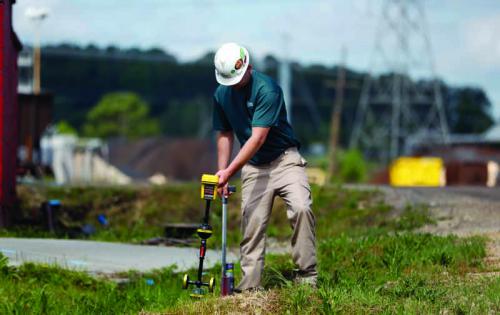 Article Name
The Underground Detective - From Plumbing to Locating
Description
The Underground Detective does everything from plumbing to locating. Whatever your underground needs, Underground Detective has got you covered.
Author
Rob Harris / Cleaner Magazine
https://undergrounddetective.com/wp-content/uploads/2015/12/83a9570a__large.jpg
315
500
Rob Harris
https://undergrounddetective.com/wp-content/uploads/2015/11/logo.png
Rob Harris
2016-01-28 15:17:17
2017-12-07 13:59:48
The Underground Detective - From Plumbing to Locating