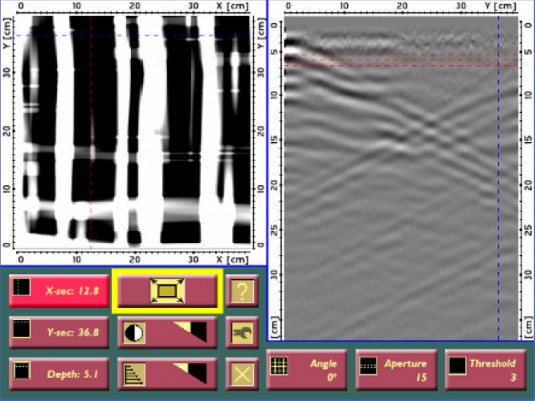 Concrete Scanning
We understand that concrete scanning and inspection can be a complicated chore. The Underground Detective offers a way to perform ground penetrating radar scans of concrete structures simply and safely. We then present data clearly for real-time and in-the-box 3D data acquisition, display, and analysis.
MALÅ GPR CX System
We use the MALÅ GPR CX System, the most flexible and comprehensive concrete scanning system on the market. With The Underground Detective and MALÅ, you will finally be able to avoid wasted time and money by scanning directly into the concrete before you saw or core drill. No longer will service shutoffs and accidentally cut conduits keep you from getting the important work done. The Underground Detective helps you efficiently meet your deadlines and move on to the next job.
The MALÅ GPR CX System provides accurate inspection of concrete structures such as floors, walls, slabs, and bridge deck. We are able to detect metallic and non metallic objects and features such as rebar, post tension cables, metallic/non-metallic conduits and pipes, and voids, as well as measure slab thickness.
It's time to stop losing time and money with accidents that can be avoided. The Underground Detective wants to detect your utilities before your shovels do.
Request a quote today to see what our concrete scanning services can do for you!