Locations
Our Underground Detectives cover the entire region defined on our Service Area Map. From the Mississippi to New York and down to Florida, we can take care of your private utility locating, utility mapping, vacuum excavation, and pipe inspecting needs. Our goal is to help people save time, money, and valuable resources, while providing state-of-the-art services.
Service Area Covered by The Underground Detective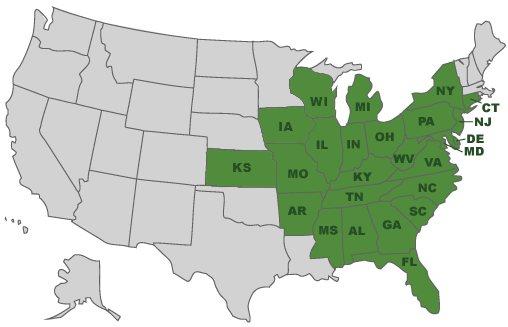 Are you looking for more information about the services listed above? Click through the tabs at the left of the page for detailed descriptions.
Contact us to schedule a consultation in any of the states listed. We are happy to explain the services to you so that you fully understand the full range of service options available to you. Let The Underground Detective take care of your underground utilities with our wealth of experience. The Underground Detective maintains corporate offices in the following metropolitan areas:
Ready to schedule your service call?